DEF Presents: The Boiler
w Sara Landry, datatab
DEF Presents: The Boiler
w Sara Landry, datatab
SATURDAY – 07.31.21 /// 7PM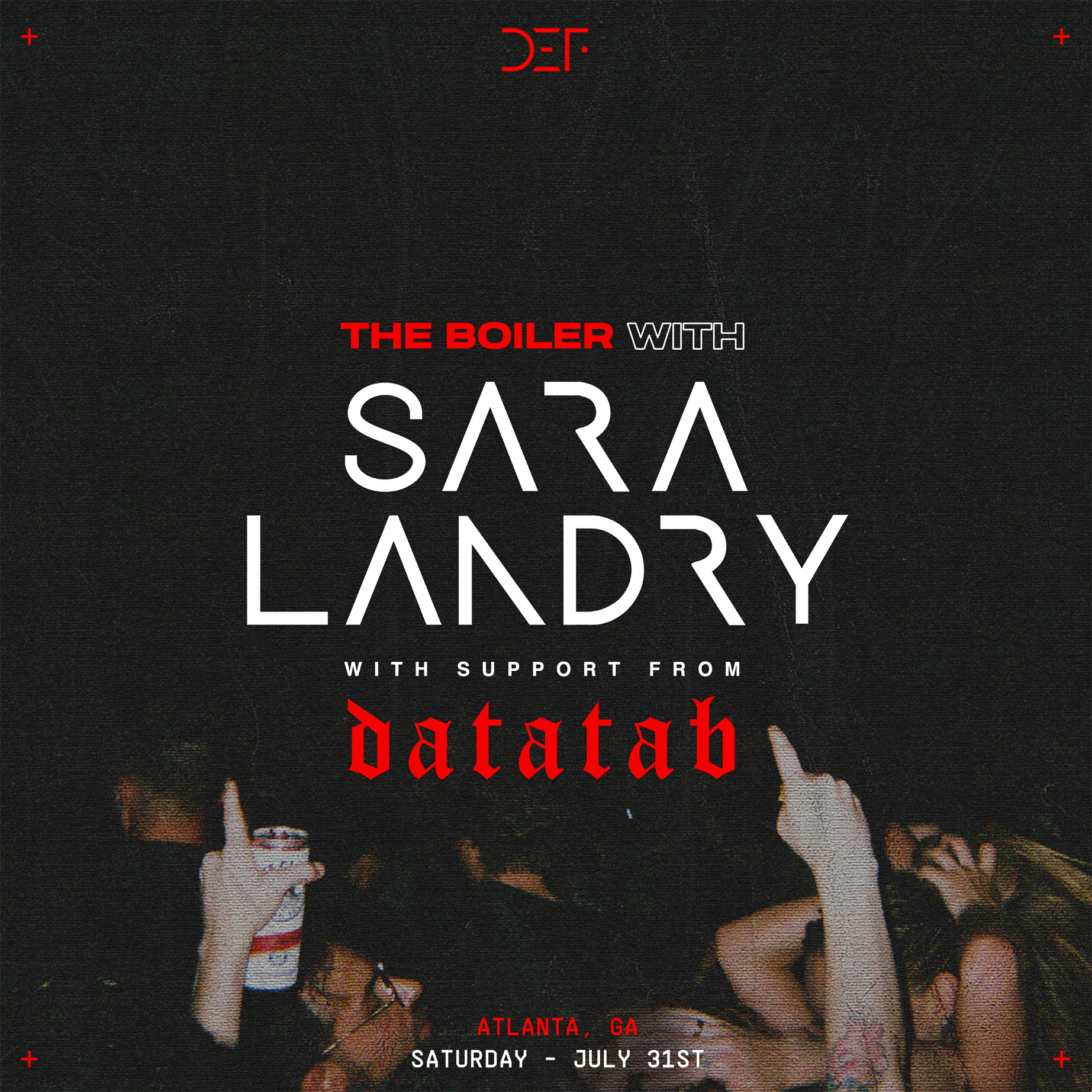 location
The Boiler is literally an abandoned boiler room located in downtown ATL. Extremely limited capacity. Exact location will be sent out to all ticket holders via email, 24 hours before the event.
house rules
We are filming, the sets will be posted on YouTube.
No rave toys, no glowsticks, no hoops, no fire, no drugs allowed.
Respect other's personal space and DO NOT LITTER.
No hate, racism, or negative attitudes will be tolerated.
Break any rules, and you will immediately be asked to leave.
covid-19 liability
Under Georgia law, there is no liability for an injury or death of an individual entering these premises if such injury or death results from the inherent risks of contracting COVID-19.
YOU ARE ASSUMING THIS RISK BY ATTENDING THIS EVENT.
safety liability
You accept all liability, including financial responsibility for injuries incurred, regardless of whether injuries are caused by negligence. You are participating voluntarily and fully acknowledge the risks.
YOU AGREE TO THESE TERMS BY ATTENDING THIS EVENT.
video release
By entering this event, you agree to be photographed, filmed, and/or recorded in any capacity, and give permission for DEF to use such media throughout the universe in perpetuity.
YOU AGREE TO THESE TERMS BY ATTENDING THIS EVENT.
All tickets are non-refundable. Each attendee must show their ticket for entry.
If you are unable to attend, but would still like to support DEF, DONATE HERE.